1.
"Katuv" for bayan, piano and symphony orchestra with Symphony Orchestra of the Gnesin Academy RAM conducted by Andrey Lebedev.
Mikhail Bronner (*1952)
37:18
2.
Suite (1951)
Song

Alexander Kholminov
(1925-2015)
3:44
3.
Suite (1951)
Scherzo
Alexander Kholminov
(1925-2015)
2:49
4.
Suite (1951)
Nocturne
Alexander Kholminov
(1925-2015)
3:37
5.
Suite (1951)
Final
Alexander Kholminov
(1925-2015)
4:37
Friedrich Lips, bayan recording on a bayan by Vladimir Malygin from archives (1970)
6.
Odessa-Quodlibet
(dedicated to Friedrich Lips)
Friedrich Lips, bayan
Svyatoslav Lips, piano
Kirill Rodin, violoncello
Vladislav Igolinsky, violin
recording on January 9th, 2019
Efrem Podgaits (*1949)
6:40
Quodlibet CD Review

by Joan Sommers English Deutsch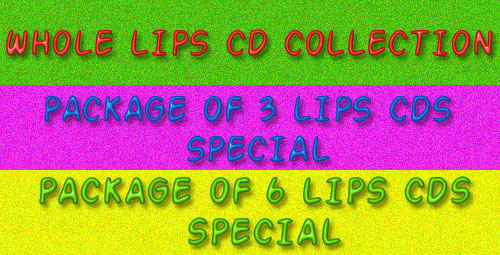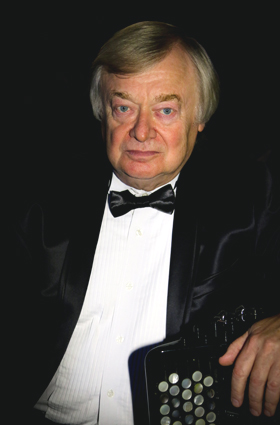 This CD contains the music of major Russian composers of the second half of the XX - early XXI centuries.

Michael Bronner (1952). "SO IT IS WRITTEN ..." ("KATUV")
for bayan, piano and symphony orchestra (2004).

Annotation of Mikhail Bronner for the first performance of the concert:

"KATUV (Hebrew) - literally means: "It is written." The traditional beginning of many religious texts and comments, precedes the quotation to be analyzed; often used in combination "KATUV BA TORA" - "written in the Torah". This refers to the sacred and immutable nature of the written. In the essay "It is written ..." (KATUV), the author understands this expression more as the concept of "destiny", as the idea of the predetermination and inevitability of events occurring in human life and in the world. Dreams and desires, love and despair, fear, hope, pain, joy - all this is intertwined in the life of every person.

"... Perhaps God created the desert so that man would smile at the trees .... The destinies of all people are interconnected. We are given to know everything, for everything is already written." (P. Coelho)

What is the meaning of a person's stay in this world? Can he realize what and how it is recorded and follow his fate? .... "Listen to your heart. Everything is clear to him in the world ... " (P. Coelho)".

The suite in 4 parts of Alexander Kholminov (1925 - 2015) was written in 1951 and immediately became a classic in the repertoire of accordionists. Subsequently, the composer gained great fame as the author of a number of operas, symphonies, choral works, but returned to the bayan only after almost half a century. In 1998, he wrote the Concert Symphony, in 2005, the Autumn Melody, and in 2008/2009, the Concert with Symphony Orchestra.

"Odessa Quodlibet" is a quartet for violin, cello, bayan and piano, written by Efrem Podgaits (born in 1949) in 2014 (revised 2018). Quodlibet is a piece of humorous character, built on a combination of popular melodies. In the annotation to the play, the author writes: "The idea of writing on the themes of Odessa songs belongs to Friedrich Lips. This is a gift from the composer to a friend and favorite performer." The city of Odessa is famous for its absolutely distinctive humor and in this work the composer skillfully intertwines popular melodies, to some extent connected with this city, with the mentality of Odessans.


---