Album review by Joan Cochran Sommers in English and German
Catalog: CD028eT

(mp3 files)

Individual eTracks
Name (Click for Sound Sample)
Time
Buy/Price
1.
"Hymn to Aphrodite" for bayan and chamber orchestra (2013)
Konstantin Yaskov (*1981)
12:05
€ 4,00
2.

"I'm floating on the waves of love"
​​Eight sonnets for bayan and chamber
orchestra
Michael Bronner (*1952)
Sonnet 1: I love





3:08




€ 0,90
3.
Sonnet 2: Declaration of love
2:09
€ 0,90
4.
Sonnet 3: Cupid
2:28
€ 0,90
5.
Sonnet 4: Time
2:16
€ 0,90
6.
Sonnet 5: First Date
3:20
€ 0,90
7.
Sonnet 6: Spring
2:46
€ 0,90
8.
Sonnet 7: I'm floating on the waves of love
3:47
€ 0,90
9.
Sonnet 8: Oh Music
3:33
€ 0,90
10.
Tanguango
Astor Piazzolla (1921 - 1992)
3:25
€ 0,90
11.
La Cumparsita
Gerardo Matos Rodríguez
4:16
€ 0,90
Total
43:50

Friedrich Lips, bayan

State Chamber Orchestra of the Republic of Belarus
Evgeny Bushkov, chief conductor and artistic director
Recorded at the Great Concert Hall of the Belarusian State Philharmonic Society on February 12, 2014

Moscow Schnittke - Chamber Orchestra
Igor Gromov, conductor
Recorded at the Concert Hall of the Russian Gnesin Academy of Music on March 18, 2017

Symphony Orchestra of the Russian Gnesin Academy of Music
Alexander Solovyov, conductor
Recorded at the Concert Hall of the Russian Gnesin Academy of Music on December 13, 2013

1.
"Hymn to Aphrodite" for bayan and chamber orchestra (2013)
Konstantin Yaskov (*1981)
12:05
2.
"I'm floating on the waves of love"
​​Eight sonnets for bayan and chamber
orchestra
Sonnet 1: I love
Michael Bronner (*1952)
3:08
3.
Sonnet 2: Declaration of love
Michael Bronner (*1952)
2:09
4.
Sonnet 3: Cupid
Michael Bronner (*1952)
2:28
5.
Sonnet 4: Time
Michael Bronner (*1952)
2:16
6.
Sonnet 5: First Date
Michael Bronner (*1952)
3:20
7.
Sonnet 6: Spring
Michael Bronner (*1952)
2:46
8.
Sonnet 7: I'm floating on the waves of love
Michael Bronner (*1952)
3:47
9.
Sonnet 8: Oh Music
Michael Bronner (*1952)
3:33
10.
Tanguango
Astor Piazzolla (1921 - 1992)
3:25
11.
La Cumparsita
Gerardo Matos Rodríguez
4:16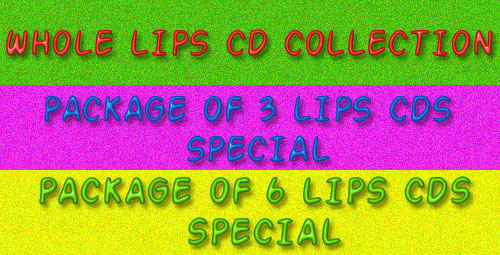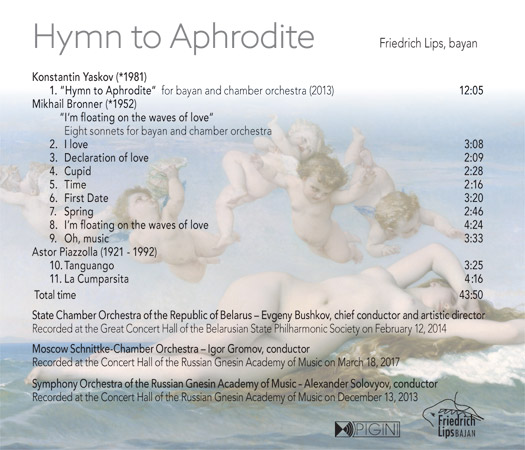 According to the author, the Belarusian composer Konstantin Yaskov: "The main artistic idea of ​​ "Hymn to Aphrodite" is based on understanding love not as a feeling, but as a divine power that, like the all-pervading "music of the spheres", fills the whole universe.

Similar ideas go back to the doctrines of Pythagoras, Plato and Aristotle.

The ideas of ancient Greek philosophers directly influenced the quality of musical material and its organization - the score of the "Hymn to Aphrodite" consists of extremely simple intonation-rhythmic lines, the development and interaction of which is subordinate to number, mathematics and geometry.

In general, I set myself the task of writing a work whose character should be close to solemn sacral hymns, whose music sublime, but ascetic and emotionally restrained at the same time."

"Hymn to Aphrodite" is a solemn sublime song that praises the goddess of beauty, fertility, eternal youth and love - Aphrodite. Dedicated to the composer's wife, the oeuvre was written specially for Friedrich Lips, commissioned by the artistic director of the State Chamber Orchestra of the Republic of Belarus, Evgeny Bushkov.

In the bayan part, the composer uses the technique of jubilus (Jubilatio – Latin) - meliomatic chanting on the basis of the final syllable of the word "hallelujah" of religiously enthusiastic character, which gives the music an atmosphere of elation and delight.

An unusual cycle of Mikhail Bronner's eight sonnets sets us up in a lyrical manner, since the word "sonnet" is associated with poetry.

Here is how the author briefly explains his composition: "The movement of life appears in a cycle of eight pieces: lyric ("I love", "Cupid", "First date", "Spring") and tragic ("Declaration of love", "Time", "I'm floating on the waves of love"). The last piece - "Oh, music" - is the realization of the eternity of being.

Most of the names, including the very name of the cycle, are taken from sonnets of William Shakespeare and Pierre de Ronsard, French poet of the 16th century."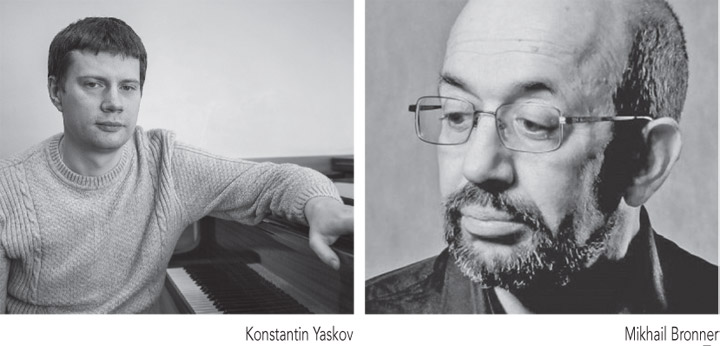 ---