| | |
| --- | --- |
| | Catalog: CD014eT |
| Individual eTracks | |
Name (Click for Sound Sample)
Time
Buy/Price
1.
Gothic Suite
Introducing
2.07
€ 0,80
2.
Gothic Suite
Menuet
2:22
€ 0,80
3.
Gothic Suite
Praver
4:04
€ 0,80
4.
Gothic Suite
Toccata
3:20
€ 0,80
5.
Miserere f.Soprano, Bayan, Piano
8:37
€ 1,15
6.
Prelute in memory of Vl.Solotarjov
3:56
€ 0,80
7.
Fantasy in memory of Alfred Schmittke
10:11
€ 1,30
8.
Silenzio 5 pieces f.Bayan,Violin,Violoncello
I
5:14
€ 1,15
9.
Silenzio 5 pieces f.Bayan,Violin,Violoncello
II
2:24
€ 0,80
10.
Silenzio 5 pieces f.Bayan,Violin,Violoncello
III
2:35
€ 0,80
11.
Silenzio 5 pieces f.Bayan,Violin,Violoncello
IV
1:33
€ 0,80
12.
Silenzio 5 pieces f.Bayan,Violin,Violoncello
V
7:56
€ 1,15
13.
Nun komm' der Heiden Heiland, BWV 659
4:26
€ 0,80
14.
Wachet auf, ruft uns die Stimme, BWV 645
4:13
€ 0,80
15.
Ich ruf' zu Dir, Herr Jesu Christ, BWV 639
3:29
€ 0,80
Name
Composer / Arranger
Time
1.
Gothic Suite
Introducing
L. BOELLMANN (1862-1897)
2.07
2.
Gothic Suite
Menuet
L. BOELLMANN (1862-1897)
2:22
3.
Gothic Suite
Praver
L. BOELLMANN (1862-1897)
4:04
4.
Gothic Suite
Toccata
L. BOELLMANN (1862-1897)
3:20
5.
Miserere f.Soprano, Bayan, Piano
S.BERINSKY (1946-1998)
8:37
6.
Prelute in memory of Vl.Solotarjov
V.PODGORNY (*1928)
3:56
7.
Fantasy in memory of Alfred Schmittke
E.PODGAITS (*1949)
10:11
8.
Silenzio 5 pieces f.Bayan,Violin,Violoncello
I
S.GUBAIDULINA (*1931)
5:14
9.
Silenzio 5 pieces f.Bayan,Violin,Violoncello
II
S.GUBAIDULINA (*1931)
2:24
10.
Silenzio 5 pieces f.Bayan,Violin,Violoncello
III
S.GUBAIDULINA (*1931)
2:35
11.
Silenzio 5 pieces f.Bayan,Violin,Violoncello
IV
S.GUBAIDULINA (*1931)
1:33
12.
Silenzio 5 pieces f.Bayan,Violin,Violoncello
V
S.GUBAIDULINA (*1931)
7:56
13.
Nun komm' der Heiden Heiland, BWV 659
J.S.BACH (1685-1750)
4:26
14.
Wachet auf, ruft uns die Stimme, BWV 645
J.S.BACH (1685-1750)
4:13
15.
Ich ruf' zu Dir, Herr Jesu Christ, BWV 639
J.S.BACH (1685-1750)
3:29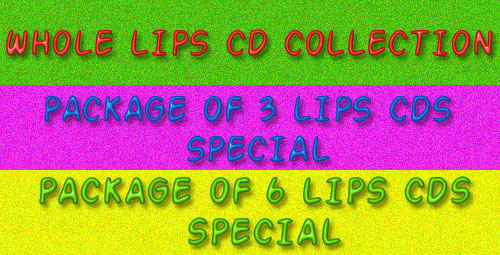 MISERERE
This CD's music is marked by pleading and suffering -"Miserere" meaning "God, have mercy upon us!" The "Gothic Suite" is the best-known oeuvre of the French organist and composer Léon Boëllmann who only had a short life. The music is schematically structured: it begins with "Introduction-Choral" and consequently culminates - together with "Minuet" and "Prayer" - in a "Toccata", like the graphic vaults of a Gothic cathedral: towards the sky and God.

"Miserere" (God, have mercy on us!) was written in 1993 for soprano, bayan and piano by Sergey Berinsky. In connection with an unusually expressive soprano, various revived versions concerning the structure of two instruments create the picture of a rueful Magdalena as presented in portrayals by many excellent painters (Boticelli's "Mystical crucifixion" showing Maria Magdalena at Jesus Christ's feet, and Tizian's "La Maddalena"). This oeuvre is dedicated to Friedrich and Svjatoslav Lips.

The "Prelude in memory of Vl. Solotarjov" by Vladimir Podgorny was written spontaneously. You feel that he, who very much admired Solotarjov, was deeply shaken by the death of this famous composer. Both, the tragic and the hopelessness expressed in this piece of music, are emphasized by slow tempo, punctuated rhythm and daring intonation. It was recorded in the concert hall of the Royal Conservatory in Copenhagen in 1977.

"Fantasia in memory of Alfred Schnittke" (1998). In 1975 Dmitry Shostakovitch's death caused Alfred Schnittke to write a prelude for violin. 23 years later, Efrem Podgaits - one of the most famous Russian composers of the new generation, and author of various oeuvres for soloists, choirs and orchestras - honoured Alfred Schnittke's death with a Fantasia for bayan. Alfred Schnittke's monogram is to be seen quite symbolically: A.Schnittke - ASCH and Bach - BACH: two men of genius, but from different epochs meet .... The tango-element in the middle of the oeuvre is a tribute to Alfred Schnittke's enthusiasm for this "low" genre. As we all know, Schnittke repeatedly used tango rhythms in his music. The theme of this fantasia originates from Schnittke's music for the TV-production dealing with the tragedy "Orgy during the Plague" by A. Pushkin. As characteristic for Podgaits, this impulsive, energetic and deeply expressive oeuvre ends with tango rhythms in the bellow, and it ends abruptly, like a life ending much too early and unexpectedly.... This first oeuvre for bayan by Efrem Podgaits is dedicated to Friedrich Lips.

"Silenzio" was written in 1991 by the contemporary composer Sofia Gubaidulina. It consists of a cycle of 5 pieces of music based on silence, peace and quiet, pauses and calm sounds. Together with violin and violoncello (both instruments being well acknowledged in academic interpretations), its delicate structure makes the bayan sound extraordinarily organic. Once Gubaidulina pointed at the bayan and told the author of these lines, "Do you know why I love this monster so much? - It breathes!" Based on the calm, but moving air of the bayan, and structured by the rhythm of the Fibonacci numbers (1,2,3,5,8,13, ... ) the string instruments transfer their power to the bayan in the fifth movement. Now this "monster" is coming to life. This oeuvre is dedicated to Elsbeth Moser.

J.S.Bach's Chorals were recorded during a concert held in the Russian Gnessin Academy of Music in 1979.