| | |
| --- | --- |
| | Catalog: CD011eT |
| Individual eTracks | |
Name
Composer / Arranger
Time
1.
Il dolce dolore (1991)
for violoncello and bajan, dedicated to V. Toncha und F. Lips
S. Berinskij (1946-1998)
10:27
2.
The River of Love (1996)
Capriccio for bajan, op. 63, dedicated to F. Lips
V. Rjabow (*1950)
9:06
3.
Dream garden (1997)
for violoncello and bajan, dedicated to V. Toncha und F. Lips
M. Bronner (*1952)

10:34

4.
Russian Landscape in the Back (1996)
dedicated to F. Lips
R. Ledenjow (*1930)
11:05
5.
Poem for violin and bajan
S. Berinskij Seaworld (1996)
13:59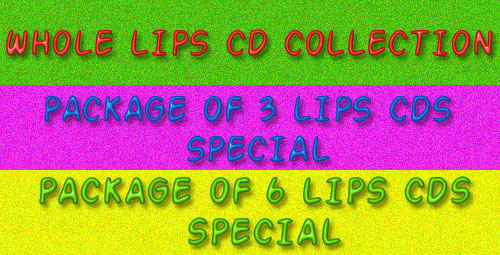 Sergej Berinsky (1946-1998) - Il dolce dolore (1990)
Sergej Berinsky wrote this romantic and extremely beautiful oeuvre for violoncello and bajan immediately after the well-known Partita "Thus spoke Zarathustra". Translated from Italian, the title meaning "Sweet Pain" already hints - to a certain extent - at some erotic contents.

Vladimir Rjabov (* 1950) - The river of love (1996) Capriccio for bajan
In his very first work for bajan the well-known composer was able to use both the technical and artistic possibilities of this instrument in a very convincing way. The oeuvre's basically rather modern structure is completed by a particularly melodic talent and refreshing harmonies which remind us of the romantic period of Franz Liszt. The work is dedicated to Friedrich Lips.

Mikhail Bronner (* 1952) - Dream garden (1997)
His oeuvre comprises numerous operas, ballets and concerts, a "Jewish Requiem" as well as a Judas-Passion for bajan and chamber orchestra - briefly said, he writes for all kinds of music. The above mentioned piece of music for violoncello and bajan leads the audience into the magic atmosphere of a dream garden that reminds us of days long gone and that scents the reality of life with sweet odours. At the end of this piece of music the bajan part makes the listener remember the old romance "The chrysanthemums in the garden have long been gone". The oeuvre is dedicated to Vladimir Toncha and Friedrich Lips.

Roman Ledenjov (* 1930) - Russian Landscape in the Back (1996)
This well-known composer is the author of many symphonies, chamber music and oeuvres for choirs, he is professor at the Conservatory of Music in Moscow where he teaches composition. Only recently he tumed to bajan for the first time. The slow development of the music which is very much based on intonation leads the listener to meditative contents and even comprises elements of folk music, alternating lyric episodes and folklore. The oeuvre is wide-open to the phantasy of the performer. It is dedicated to Friedrich Lips.

Sergej Berinsky - Seaworld Poem for violin and bajan (1996)
This pretty colourful oeuvre which also convinces by melodic beauty makes you think of French impressionists. It is subtitled "The Sea in the Spirit of Monet" (The sea, seaworld) and has the epigraph "The sea gives life, life brings joy."