| | |
| --- | --- |
| | Catalog: CD009eT |
| Individual eTracks | |
Name
Composer / Arranger
Time
1.
'Stichira' for Bayan & Cello

K.Wolkow (*1943)

9:38
2.
'In croce' for Bayan & Cello
S Gubaidulina (1931)
arr. F. Lips (*1948)
15:04
3.
'Souvenir' for Bayan Solo
J. Cage (1912-1992)
arr. F. Lips (*1948)
19:15
4.
Symphonie Nr 3
S. Berinski (1946-1998)
21:30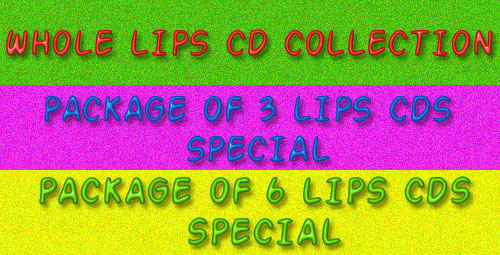 K. Wolkow's "Stichira of Lwan the Terrible" for bayan and cello is based on a religious verse expressed by the Russian trar: "Even though you conquer the world, death carries you off secretly in the end, so why have you sacrificed your soul for your body?"

Loann Vasiljevich, Tsar and Grand Prince of Russia. As usual the composer uses old Russianmelodies and rhythms. The music shows, to a great extent, recitative and outstanding character. This piece of music has been dedicated to Vladimir Toncha and Friedrich Lips.

One of the most important composers of modern music is Sofia Gubaidulina. She allows all bayanists to create their own version of the famous oeuvre for violoncello and organ "In croce", thus breathing new life into it. New versions of this piece of music are heard more and more often, interpreted by famous violoncellists and bayanists of various nationalities, either in concerts or on CDs. In croce -crossways- is based on an idea that was also to be realised later on in the partita "Seven Words". There the bayan represents God, the cello his son and in the perfection of the music the Holy Ghost.The cello is played by Vladimir Toncha.

"Souvenir" - music that was written for the organ by the famous American composer John Cage can also be played on other keyboard instruments (piano, bayan). The author applies a minimum of musical material and emotions. It's the rests and caesuras that create its atmosphere. The composer allows the fantasy of interpretation, who is like a co-author, take its course.

"Symphony No. 3" "And the sky is darkened"(Apocalypse, chapter 6) for bayan and symphonic orchestra by Sergej Berinskij is a wonderful blend of various philosophical contemplations against a background of illustrating music which represents well-known biblical contents. In the course of its development the human soul is seized by fear and desperation. Basically the music expresses pictures of the last Judgement. Lips is backed here by the Ural Symphony Orchestra, with conductor Dmitrij Liss.