Catalog: CD006eT



€ 8.00 Buy eTracks mp3 Album

Individual eTracks mp3 files
CD006: Also Sprach Zarathustra:
Name
Composer / Arranger
Time
1.
Sonata Nr 3 (1972)
Maestoso - Allegro moderato -
Largo - Allegro vivace con anima
W. Solotarjow (1942-1975)
or V. Zolatariev
21:58
2.
Three pieces (1993)
Reflection/Dialogue/Hunter's Tale
A. Larin (*1955)
5:34
3.
Sonata Nr 1 (1976)
K. Wolkow (*1943)
9:42
4.
Toccata (1986)
E. Derbenko (*1949)
4:57
5.
Also sprach Zarathustra (1990)
Partita in 4 movements:
cadence-dance-choral-lullaby
S. Berinsky (1946-1998)
14:51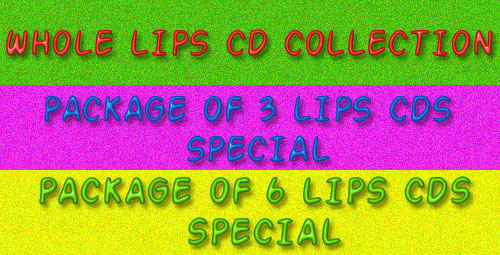 The Sonata Nr 3 by Wladislaw Solotarjow represents the witty climax concerning the realization of dramatic pictures in the bayan-oeuvre of the composer. The center of the sonata is the tragedy, the battle against evil powers, as well as the confirmation of pure beauty and light harmonies.

The "Three Pieces" by Aleksandr Larin are the first oeuvre for bayan by the Moscovite composer who works with chamber-, orchestra- and choir-music. Each piece has clear contents and - although each of the three can be regarded as a piece of its own - they all follow (according to their mood) a certain common line and then build a small circle.

In his oeuvre Kirill Wolkow goes back to the depths of Russian folk music and he often uses orthodox hymns, lamentation and chagrin. As composer he belongs to the "New Wave of Folk Music" which takes old folk songs as an invigorating source for its modern ideas. In the Sonata Nr 1 the problem of form has been solved in a witty way. Its form is divided into four movements: 1st movement - exposition and basic theme, 2nd movement - development, 3rd movement - episode of development, 4th movement - recapitulation.

In 1989 the "Toccata" by Jewgeni Derbenko was one of the obligatory pieces for the Third All-Russian Competition in Nischni Nowgorod.

The Partita "Also sprach Zarathustra" by Sergei Berinski is based on Friedrich Nietzsche's well-known quotation. Equally famous is the symphonic poem by Richard Strauss, that holds the same title. Episodes of the 1st movement that shows enormous emotional power change into a dance depicting aggressive and wild character. Nature seems to weep and laugh with sarcastic mimicry and excess doesn't end. The 3rd movement (choral) represents the departure towards a transcendent world. The music doesn't move, it's almost imperceptible, irreal. The 4th movement - a lullaby - resembles both in sound and picture Gustav Mahler's vocal works. The meditation about life, human nature and death, about the child in the cradle who still has to face the ups and downs of life, is deeply symbolic. In the one or other picture the composer several times applies the well-known medieval theme of dark and evil powers, "Dies irae".

All works on this CD (except the "Three Pieces" by Aleksandr Larin) are dedicated to Friedrich Lips.